Say goodbye to restless nights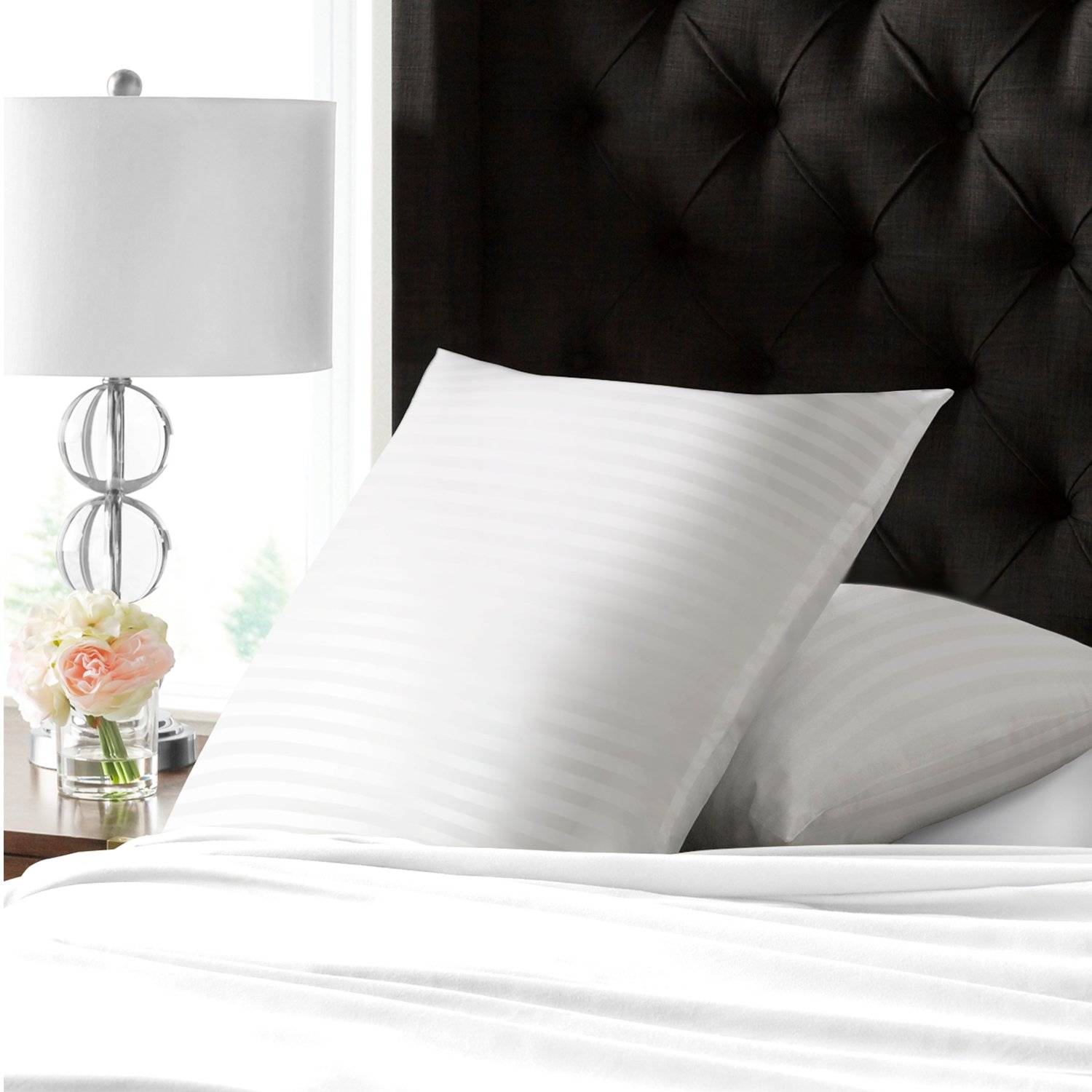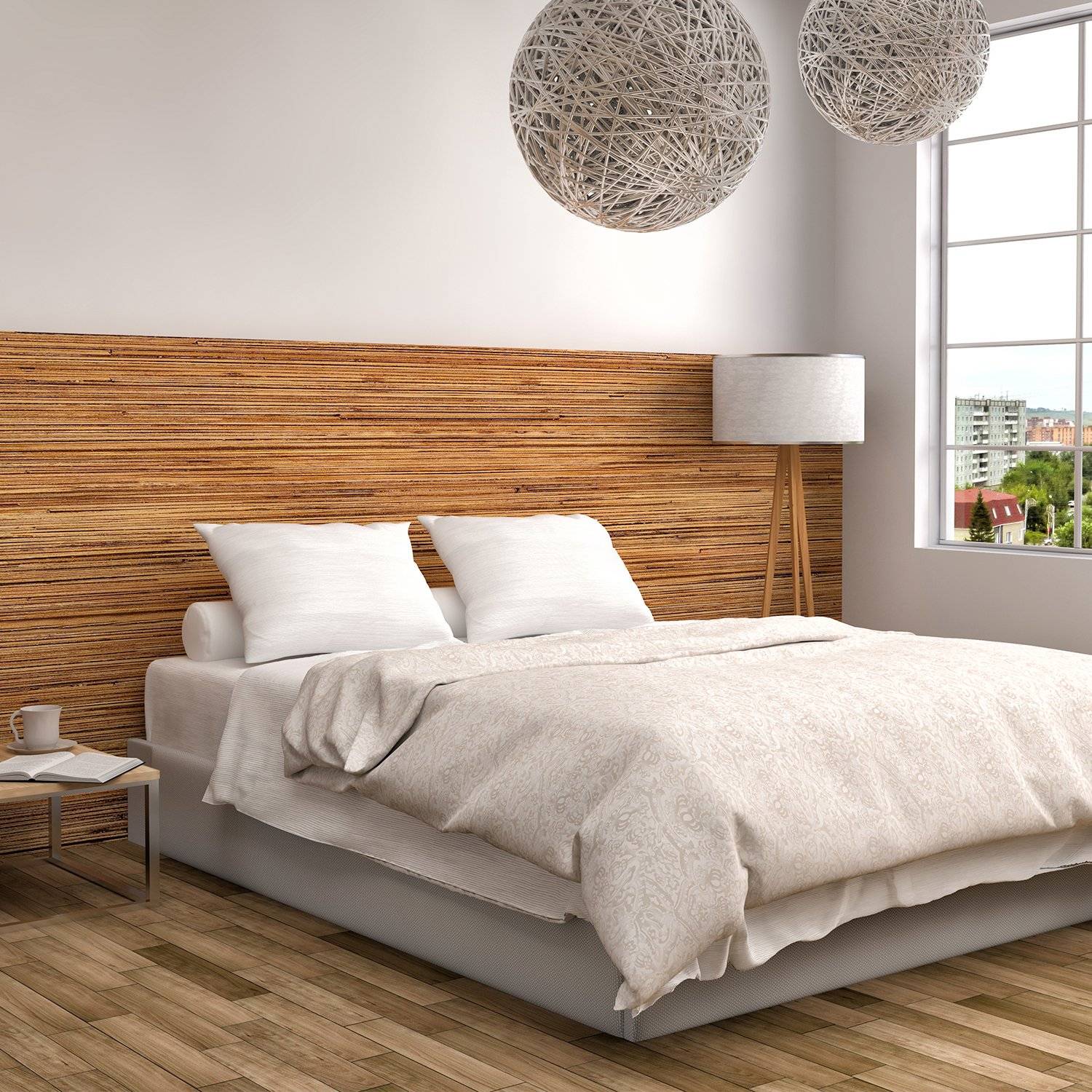 ★★★★★ 20000+ Customer Reviews
Hypoallergenic and chemical free

Innovative Cooling Gel Fiber Technology

Easy to wash, fade & stain resistant
Our average delivery time is 3-7 days. We deliver our orders using USPS. It takes 1 day for order processing and 3-6 days for delivery

"The absolute best pillows that I have ever purchased!! We needed new pillows for our bed and have spent hundreds of dollars over our 30+ years of marriage. These pillows are comfortable and cooling. I have nerves protruding from my spine and neck and rarely have a good night's sleep. These pillows are 10 stars in my opinion!! Two pillows for less than $35 and sooooo comfy is the way to go."
Enjoy the life changing magic of a good night sleep
A good night sleep depends not only on how many hours of rest you get, but also on the quality of your pillow! A good pillow will give you a proper neck alignment no matter how you sleep. You'll wake up refreshed and full of energy, ready to tackle anything comes your way. Not only your body will feel better, but also your mood! Who doesn't want to wake up every morning with a big smile on their face?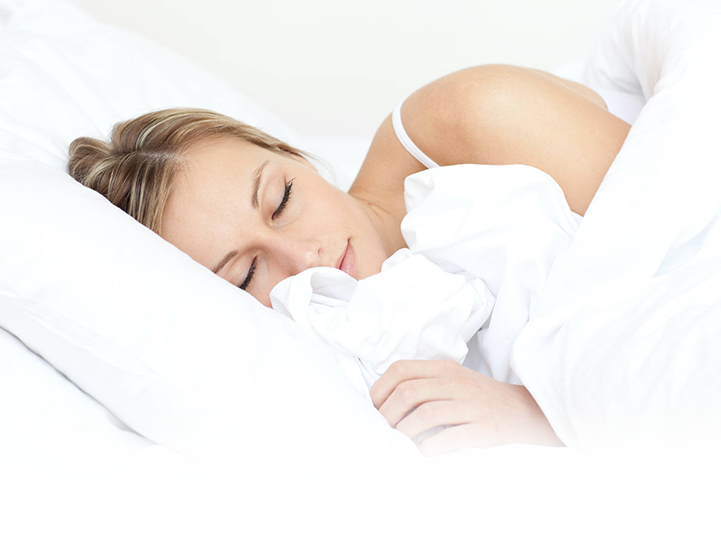 Created only with the best materials
Every single pillow is created with the utmost care and our customers well-being in mind. The wrong pillow can completely destroy your night, the right one can be a dream come true!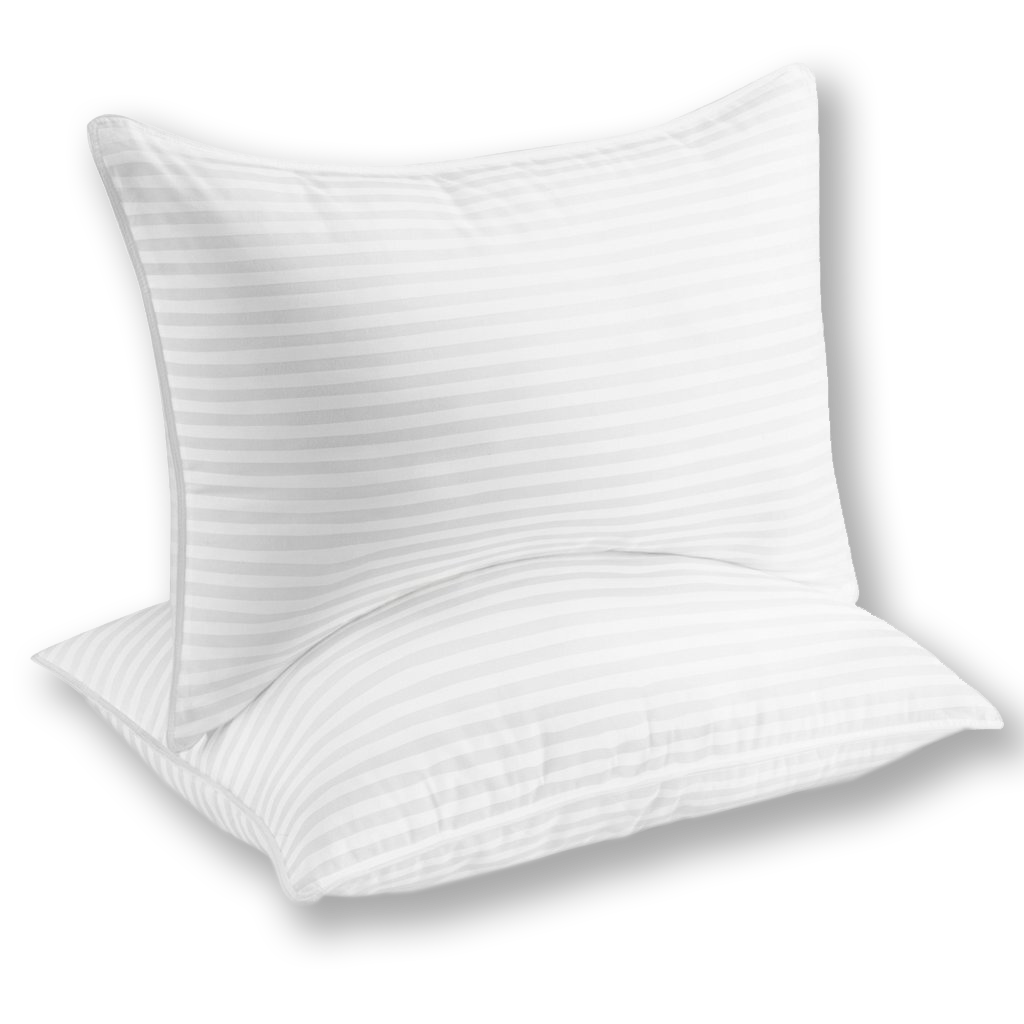 Perfectly shaped for every type of sleeper
After extensive research, we've crafted the perfect pillow for sweet-sweet dreams and restful nights. Offering the best neck support, it alleviates muscle pains and migraines.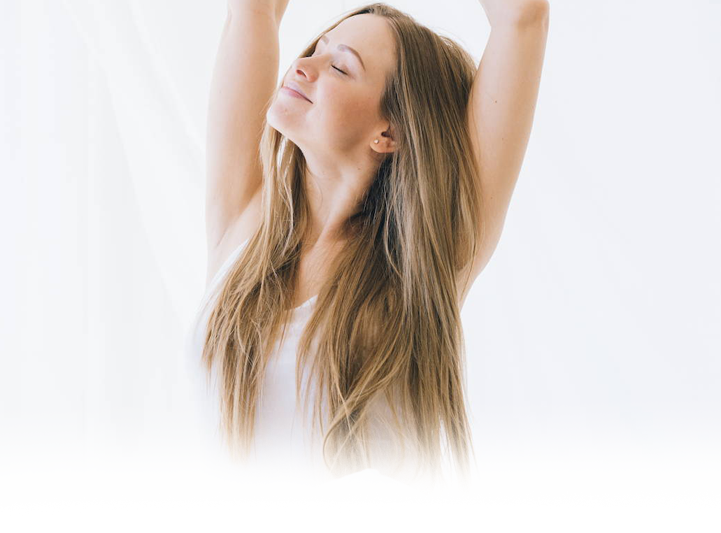 Expertly engineered for ultimate comfort
Proven to significantly enhance sleep quality. You'll sleep like a baby and wake up as good as new!
Why do over 1 million happy sleepers choose
every night our Becky Cameron pillows?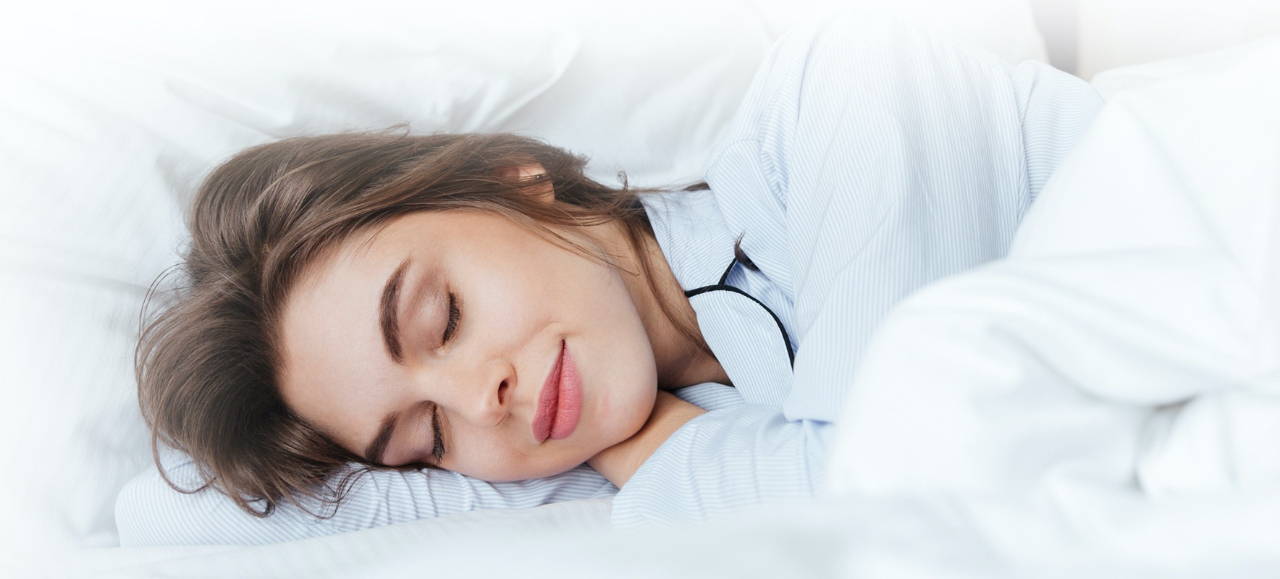 With our Becky Cameron dream pillows you'll forget all about tossing and turning in the middle of the night, struggling to find a comfortable position in which to fall asleep.
Bad sleep will be just a distant memory as our pillows eliminate any inconveniences that might ruin your night: overheating, waking up with a stiff neck or muscle pains. You deserve to smoothly go to Dreamland every night, waking up completely replenished and happy.
Aren't you fed of waking up feeling drained of energy?
Sleeping like a baby means also having no worries. We take your worries away with our Money Back Guarantee program. Enjoy a restful night sleep and if you have any issues with our products, we'll provide a full refund, no hard feelings!

The benefits of our gel pillow
Gel Filled Fiber - cooling properties
Hypoallergenic & chemical free
Natural fiber, gentle to all skin types
Easy to wash, fade & stain resistant
Change shape and become loose
Cause overheating by trapping heat
Might trigger some allergies
Synthetic fibers can be harsh for skin
The internet's favorite pillow




Don't just take it from us...
"These pillows are fantastic! They are not too firm and not too soft, with a perfect medium fill with gel fibers! I always used to flip my pillow over and over to get the "cool" side, but now I always have a cool side thanks to the "awesomeness" of the gel fibers. No worries about feathers or allergens since there are no feathers."
"My quality of sleep has drastically improved from the first night I used these. I love that I can throw these in the washer and drier and they become even more fluffy. I would say these pillows are not too hard, not too soft, just right."-
"These pillows are heavenly! Slept so comfy so cozy my neck was fully supported and they're perfectly made so soft yet forming and cooling my husband and I are extremely happy! "-
Laura Bowie
So happy I ordered these pillows! They are the perfect combo of soft and firm. I have been sleeping better and waking with less soreness in my neck. I was previously sleeping with a memory foam pillow that was just way too firm. This is so much better!
64
Stephanie Duran
I ordered 2 King and 2 Queen sized pillows; they all came individually vacuum sealed and were in perfect shape.They are used by me, ,my wife and my teenage son. We all absolutely love these pillows; my neck pain is gone and I sleep much better now. These pillows maintain their shape 100%( we have had them for 6 months). I am 60 and my wife is 56, comfort is important at this stage in our lives and these pillows provide it!!!
53
Emily Roefs
I have neck and back problems and have a hard time finding a pillow that helps with the pain. Usually they are two thin and hurt my back or too thick and hurt my neck. These are great. They provide great support while maintaining a little "give", which is especially helpful since I'm a side sleeper. I'm very happy with these
128
Monica Larson
Love these pillows! I have been buying wal mart ones for years and decided to get these. Not only do they conform right they are so comfortable.
43

In what sizes does this pillow come?
Our pillows come in three sizes that you can choose from: Standard, Queen & King
Are the pillows machine washable?
Please know our pillows are indeed machine washable, so you can easily wash them. They are also fade & stain resistant, so they will look like brand new for a long, long time.
Are these good for back sleeping?
Our pillows offer the optimal neck and shoulder support for all type of sleepers: back, sides or stomach.
Do these flatten over time?
Our pillows have a no-shift construction feature, that means that they retain their shape and will not flatten over time, nor will they bunch or distort in any way.
I'm a side sleeper. Will this give me support on my side or is it so soft it will just mush down?
Our pillows are the perfect combination between soft and firm, they do notchange shape or mush down. They offer proper neck alignment no matter if you sleep on the sides, the back or on the stomach.
Are the pillows free of toxic materials?
Our pillows are made from premium quality 100% sateen cover, allergens and chemicals free, suitable even for people suffering from asthma, allergies, or any type of respiratory issues! They are completely free of any toxic materials.
Will these pillows keep me cool during the night?
Our pillows use an innovative cooling technology featuring a cooling gel fiber that doesn't allow your body to overheat, making sure you feel cool and relaxed, allowing you to fall asleep faster and rest peacefully all night long.
What is the return policy?
These pillows come with a 30 days Money back guarantee. If you encounter any issued with the products, you can return them for a full refund in the first 30 days after purchase.
Are the pillows soft or firm?
Our pillows don't lose shape or distort, providing you always with the proper neck alignment you need. You don't have to worry about the pillows being way too soft or too hard, they have the right amount of firmness to keep your neck and spine comfortable during sleep.